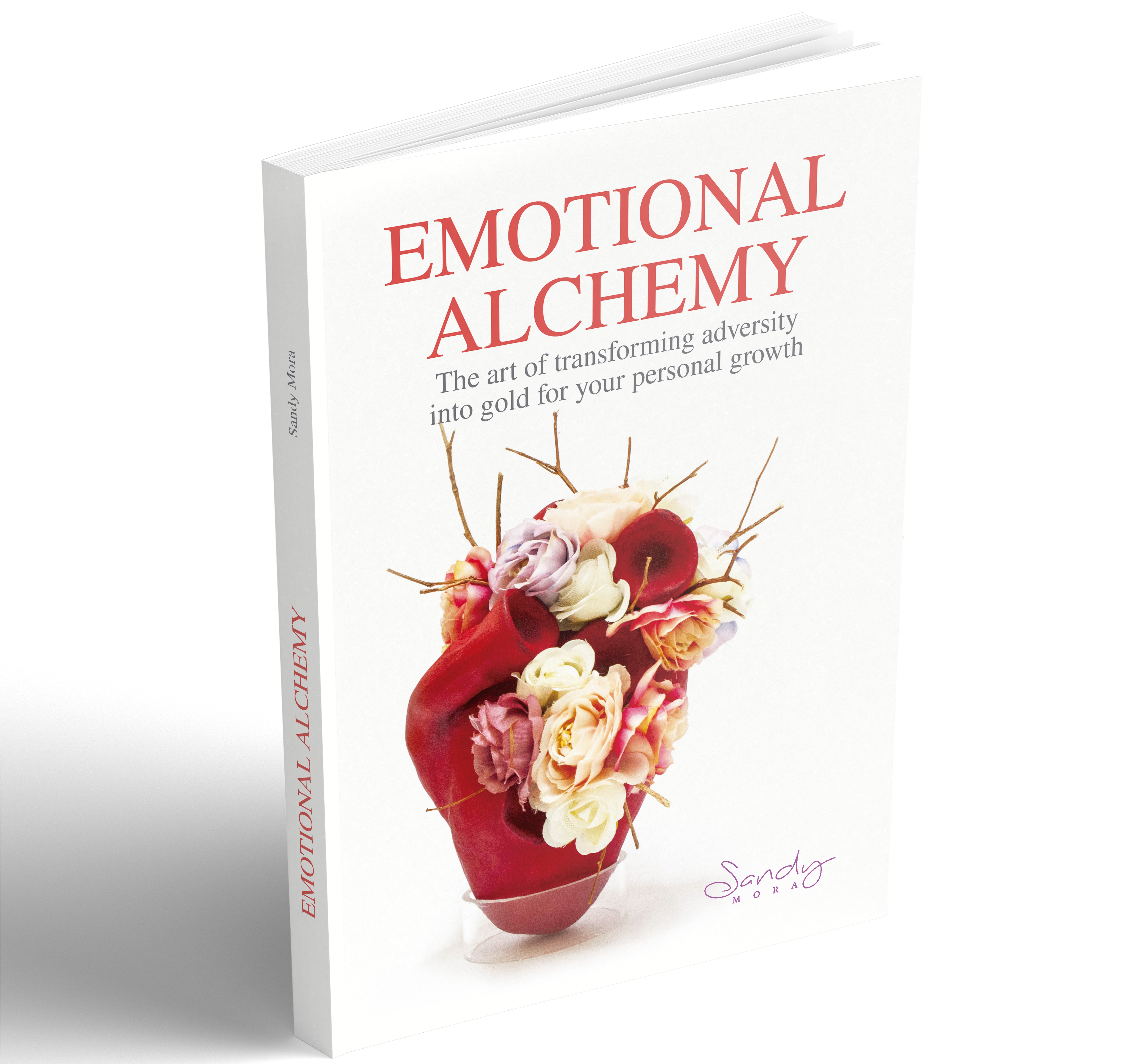 An Emotional Alchemist is he who discovers how to transform problems into opportunities and pain into growth, using life's crisis as catapults for their potential.
If you are going through a crisis or adverse moment in your life and are looking for tools to overcome it, if you are still experiencing emotional suffering from a past loss, or are on the brink of an important life change, this book is a guide that will help you get through those challenges in a more positive and healthy way.
This is an authentic, endearing and charming book in which the author shows herself human and vulnerable, speaking from the heart about what she has experienced in her own skin, understanding grief, loss, sickness, divorce, being broken and crisis with a clear mind observant of itself.
Beyond having won a certificate in resilience by "slaps in the face" as she says, in this book we find a balance between personal experiences and support recommendations that the author gives to help us strengthen the resilience muscle, providing a trustworthy base that works for anyone who decides to find the hidden gifts in difficult moments.
The main question that the author presents: How can I stop suffering and start living with joy despite the "bad" things that happen in my life? Is answered throughout this book. Sandy proposes a formula with key ingredients and gives us the tools to make it happen.
A book that changed my way of thinking, that opened a door that I had not seen and that also gave me the tools to cross it.
Sandy shares with us in a clear and profound way everything she learned during decades of her life ... her book is a practical study that invites us to transform our own existence ...
Very enjoyable reading and excellent tools to put into practice in daily life. I highly recommend it.
Excellent book, it is a fascinating story, a guide to become resilient. I really recommend the book to anyone who is going through a bitter experience or better yet, has not gone through one but wants to be prepared with the necessary tools. Excellent for these times of pandemic!